While our bodies perform thousands of processes every day, the mind processes a ton of information at the same time. Living in today's constantly busy world can make the brain miss some important messages which can cause serious problems. For example, the body might send signals that the kidneys aren't functioning properly, which can have fatal consequences.
Here's a list of early symptoms that your kidneys are in danger that you shouldn't miss:
Trouble Sleeping
When the kidneys aren't functioning as they should, they will allow toxins to accumulate in them and our tissues, resulting in a high level of toxins in the blood and urine. In this case, they can cause a variety of problems including the inability to get proper sleep. Many patients suffering from chronic kidney disease are also suffering from sleep apnea, a disorder which causes pauses between breaths and loud snoring. If you notice you've been snoring all of a sudden, visit a doctor before things get serious.
Headaches And Fatigue
When our kidneys are functioning as they should, they are able to convert vitamin D in our body properly. Vitamin D is highly important for the production of the EPO hormone which has an important role in the red blood cell production. If the kidneys aren't working as they should, the production of EPO will be reduced, resulting in loss of red blood cells and fatigue as these cells are responsible for carrying oxygen to the tissues and brain.
People suffering from chronic kidney disease have often reported anemia as a symptom. Anemia starts when the function of the kidneys is reduced for 20-50%. If you're getting good night rest, but your energy levels are still low, you need to visit a doctor and check your kidneys.
Dry And Itchy Skin
When they work properly, the kidneys are responsible for removing excess fluids and waste from the body, assisting in the production of red blood cells and preserving the minerals in our body. If your skin is itchy and dry, it's actually a signal your body sends that the kidneys are not able to maintain the right amount of nutrients, which might trigger the development of kidney and bone disease. In this case, you need to drink more water in order to stay hydrated and check your kidneys by visiting your doctor.
Metallic Taste In The Mouth And Bad Breath
As we already said, improperly working kidneys will let toxins accumulate in our blood which can leave a metal-like taste in your mouth and cause bad breath as well. Bad breath is a common sign of accumulation of toxins in our bloodstream. You may also experience loss of appetite and unhealthy weight loss. The metallic taste in your mouth is another sign that you need to visit your doctor as soon as possible.
Shortness Of Breath
Although not commonly associated with kidney problems, shortness of breath is a sign that your kidneys are failing. It is caused by extra fluids in your body due to the reduced kidney functions and the anemia which occurs at the same time. The low levels of oxygen in your cells can make you fight for breath. If it occurs often, you need to visit your doctor. Even if it's not a sign of kidney problems, shortness of breath may be caused by asthma or other problems.
Swelling In The Limbs
When the kidneys aren't working properly, they will fail to regulate the amount of fluids in your body. The extra fluid will then accumulate in your ankles, joints, hands and feet, making them look swollen. This is one of the most common signs of kidney problems and should be checked by a doctor.
Back Pain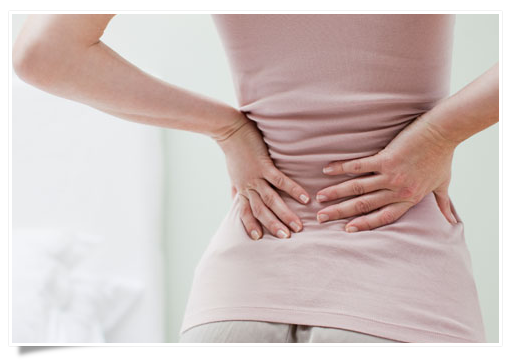 The kidneys are located just below the rib cage and any problems with them can be felt in the form of back pain. Kidney cysts can cause back and leg pain, while kidney stones can cause sharp pain in the lower back. If the pain is accompanied by vomiting, fever, feeling sick and frequent urination, you need to see your doctor as soon as you can.
Puffy Eyes
Surprisingly, puffy eyes are a big and pretty common sign of kidney disease. This symptom occurs due to high levels of protein in the urine. If you're getting proper rest and you still got puffy eyes, it's time to visit your doctor.
High Blood Pressure
The kidneys depend on the proper function of the circulatory system and vice-versa. The kidneys consist of nephrons, tiny cells that filter our blood of waste and fluids. When the blood vessels and nephrons in the kidneys are damaged, your body won't get all the nutrients and oxygen it needs, resulting in numerous circulatory problems and high blood pressure. In order to resolve the problem, eat folic acid-rich foods more often. Consult your doctor on the best way of keeping your blood pressure steady.
Urination Changes
As the kidneys are responsible for producing urine and eliminating waste through the liquid, any changes in the urine (including flow, texture, smell and color) may be a sign of kidney problems. You should pay special attention to the frequency of urination (4-10 times per day is normal) and the texture as well. If your urine is foamy or red, you need to visit your doctor in order to locate the problem.
Source:brightside.me